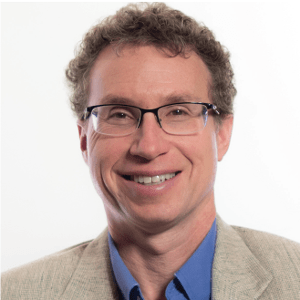 Andrew Newberg,
Andrew B. Newberg, M.D.
Andrew B. Newberg, M.D. is currently the Associate Director in Charge of Research at the Marcus Institute of Integrative Health at Thomas Jefferson University and Hospital in Philadelphia. He is also a Professor in the Departments of Emergency Medicine and Radiology at Thomas Jefferson University and he is an adjunct professor in the Department of Psychology at the University of Pennsylvania. He graduated from Haverford College with honors in chemistry in 1988, and then from the University of Pennsylvania, School of Medicine in 1993. He did his training in Internal Medicine at the Graduate Hospital in Philadelphia, serving as Chief Resident in his final year. Following his internal medicine training, he completed a Fellowship in Nuclear Medicine in the Division of Nuclear Medicine, Department of Radiology, at the University of Pennsylvania. He is Board Certified in Internal Medicine and Nuclear Medicine. He has actively pursued a number of neuroimaging research projects which have included the study of aging and dementia, epilepsy, and other neurological and psychiatric disorders. Dr. Newberg has been particularly involved in the study of mystical and religious experiences, a field referred to as"neurotheology". He has also studied the more general mind/body relationship in both the clinical and research aspects of his career including understanding the physiological correlates of acupuncture therapy, meditation, and other types of alternative therapies. He has taught medical students, undergraduate, and graduate students, as well as medical residents about stress management, spirituality and health, and the neurophysiology of religious experience. He has published over 200 peer-reviewed articles and chapters on brain function, brain imaging, and the study of religious and mystical experiences. He was listed as one of the 30 Most Influential Neuroscientists Alive Today by the Online Psychology Degree Guide.
He is the author of the new book entitled, "Neurotheology: How Science Can Enlighten Us About Spirituality" (Columbia University Press). He is the co-author of the best selling books, "How God Changes Your Brain" (Ballantine) and, "Why God Won't Go Away: Brain Science and the Biology of Belief" (Ballantine). He is also a co-author of"How Enlightenment Changes Your Brain: The New Science of Transformation" (Avery); "Words Can Change Your Brain" (Hudson Street Press); and "Born to Believe: God, Science, and the Origin of Ordinary and Extraordinary Beliefs" (Free Press). And he is the author of several academic books including, "The Metaphysical Mind: Probing the Biology of Philosophical Thought"; "Principles of Neurotheology" (Ashgate); and co-author of "The Mystical Mind: Probing the Biology of Belief" (Fortress Press). The latter book received the 2000 award for Outstanding Books in Theology and the Natural Sciences presented by the Center for Theology and the Natural Sciences. He has also produced a 24 lecture video program entitled, "The Spiritual Brain," for The Teaching Company. He has presented his work at scientific and religious meetings throughout the world and has appeared on Dr. Oz, StarTalk with Neil deGrasse Tyson, Good Morning America, Nightline, 20/20, CNN, ABC World News Tonight as well as in nationally distributed movies: "What the Bleep Do We Know?"; Bill Maher's "Religulous"; and "Awake: The Life of Yogananda." His work has been featured in a number of media articles including in Newsweek, Time, National Geographic, Discover, O Magazine, New York Times, Los Angeles Times, London Observer, Philadelphia Inquirer, and Readers Digest. Additional information regarding books and research can be found at www.andrewnewberg.com
.