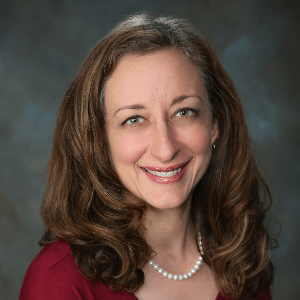 Chanel Heermann, MD
Chanel Heermann, MD, is an integrative psychiatrist who founded SynerGenius to empower individuals to create health and happiness by developing harmony in their lives. Dr. Heermann helps people create a holistic recovery plan for their unique emotional challenges, using the best of conventional and alternative medicine.
Dr. Heermann received her medical degree from the University of Nebraska Medical Center and went on to complete her psychiatry residency at the University of Arizona in Tucson. Dr. Heermann was one of the first 121 physicians in the world certified by the American Board of Integrative Medicine. Graduate of the University of Arizona Center for Integrative Medicine's fellowship program, Dr. Heermann is board certified in both Psychiatry and Integrative-Holistic Medicine.
Dr. Heermann serves on the national faculty for the Center for Mind-Body Medicine, as guest faculty at the University of Arizona Center for Integrative Medicine, and on the faculty of Saybrook University's College of Integrative Medicine and Health Sciences.
Dr. Heermann an expert in women's mental health, with years of training and experience helping women in all stages of their lives. She has completed the Maternal Mental Health Professional Certificate Training through Postpartum Support International. Dr. Heermann also consults with the Nayacare postpartum home visit team to help pregnant and postpartum women optimize their mental health during this special time.
Dr. Heermann has extensive training in a variety of natural approaches, including the advanced nutrient therapies taught by the Walsh Research Institute, the effective use of multi-nutrient formulas (such as those offered by Truehope and others), and has completed training with the Institute for Functional Medicine (IFM), as well. She is certified in Mind-Body Medicine and has also completed substantial training in the cutting-edge fields of positive psychology and collaborative communication.
Dr. Heermann is the author of The 7 Foundations of Health and Happiness: Building a Bridge to Balance, several published, peer-reviewed articles, including "Selected integrative medicine treatments for depression: Considerations in women" and "Perinatal Depression: An Evidence-Based Review of Integrative Treatment".