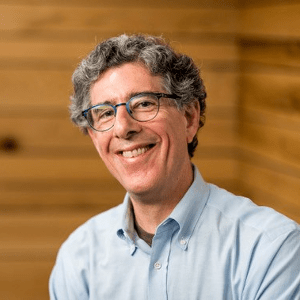 Richard Davidson,
Dr. Davidson is a William James and Vilas Research Professor of Psychology and Psychiatry at the University of Wisconsin-Madison. He received his Ph.D. from Harvard University in Psychology and has been at Wisconsin since 1984. He has published more than 250 articles, chapters and reviews, and has edited 13 books. He is the recipient of numerous awards for his research, including:
National Institute of Mental Health (NIMH) Research Scientist Award
MERIT Award from NIMH
Established Investigator Award from the National Alliance for Research in Schizophrenia and Affective Disorders (NARSAD)
Distinguished Investigator Award from NARSAD
William James Fellow Award from the American Psychological Society
Hilldale Award from the University of Wisconsin-Madison.
Dr. Davidson was the founding co-editor of the new American Psychological Association journal, EMOTION. Dr. Davidson is also past-president of the Society for Research in Psychopathology and of the Society for Psychophysiological Research. In 2000, he was recipient of the most distinguished award for science given by the American Psychological Association – the Distinguished Scientific Contribution Award. In 2003 he was elected to the American Academy of Arts and Sciences and in 2004 he was elected to the Wisconsin Academy of Sciences, Arts and Letters. He was named one of the 100 most influential people in the world by Time Magazine in 2006. In 2006, he was also awarded the first Mani Bhaumik Award by UCLA for advancing the understanding of the brain and conscious mind in healing. Madison Magazine named him Person of the Year in 2007.